VAR. Love it or hate it – it's simply part of football now. But does it feature in FIFA 22?
EA pride themselves on creating the most realistic football games around. From humble beginnings since its release in 1993, FIFA has cemented itself as the go-to football simulator for your average player.
They have had competitors, with Pro Evolution Soccer (PES) and more recently, eFootball – but they've never delivered to the standard that FIFA provides.
FIFA has always been leaps and bounds ahead of its competitors. EA absolutely dominate the market, and for good reason – the games play a heck of a lot better than their counterparts.
So going off the high standard EA remain dedicated to their games, they should have VAR right? Find out below.
Read More: FIFA 22 Road to the Final (RTTF): Release Date, Leaks, How Upgrades Work and Everything Else You Need to Know
---
Does FIFA 22 have VAR?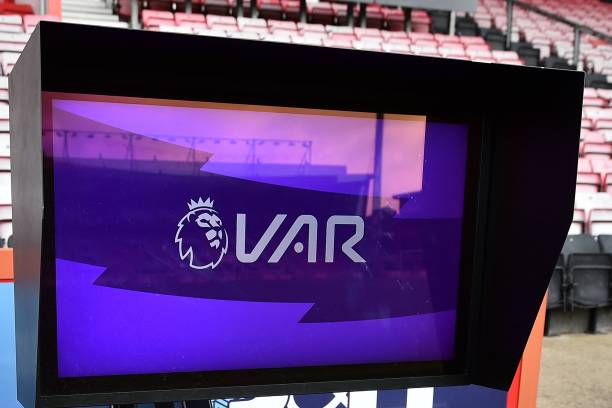 Surprisingly – FIFA 22 does NOT have VAR.
Although it has been around in most prominent leagues since 2018, EA have either chosen not to or failed to add VAR into the game.
They do have a form of technology that has been added to the series in recent years, with that being goal-line technology that was introduced into the virtual football space in 2015.
This comes as a shock as to why VAR isn't included, with goal-line technology being introduced in the FIFA World Cup held in Brazil in 2014.
This means there was only a span of one FIFA title until EA developed it into the game, whereas in the case of VAR – they've waited almost four years already.
Without much credible information, it'd be impossible to say as to why EA have left the feature out for so many years. It could be down to many factors – one being it deemed unnecessary as there is no human error within the game anyway.
Imagine; It's the last minute of a frantic FUT Champions game, you're 2-1 up in the dying embers of the match. Your opponent manages to break through with Timo Werner, dinks your keeper and begins to shush your entire stadium with absolutely no remorse until… it's been ruled out by a virtual Mike Dean.
Will we see VAR ever in a FIFA title?
---
You can find all of the latest FIFA 22 News and everything Gaming related right here at GiveMeSport.
News Now - Sport News