Does FIFA 22 have women's teams?
Women's football has been on the rise massively in the past few years – so do they feature in FIFA 22?
Thanks to more coverage on mainstream media channels, women's football has really taken off recently with many taking an interest in the lady's coverage of the sport.
For good reason to. The women's standard has improved drastically and with coverage on Sky Sports, BT Sport and more, there's no good reason not to watch.
So in regards to FIFA, this begs the question – do women's teams feature on FIFA 22?
Read More: FIFA 22 Road to the Final (RTTF): Release Date, Leaks, How Upgrades Work and Everything Else You Need to Know
---
Does FIFA 22 have women's teams?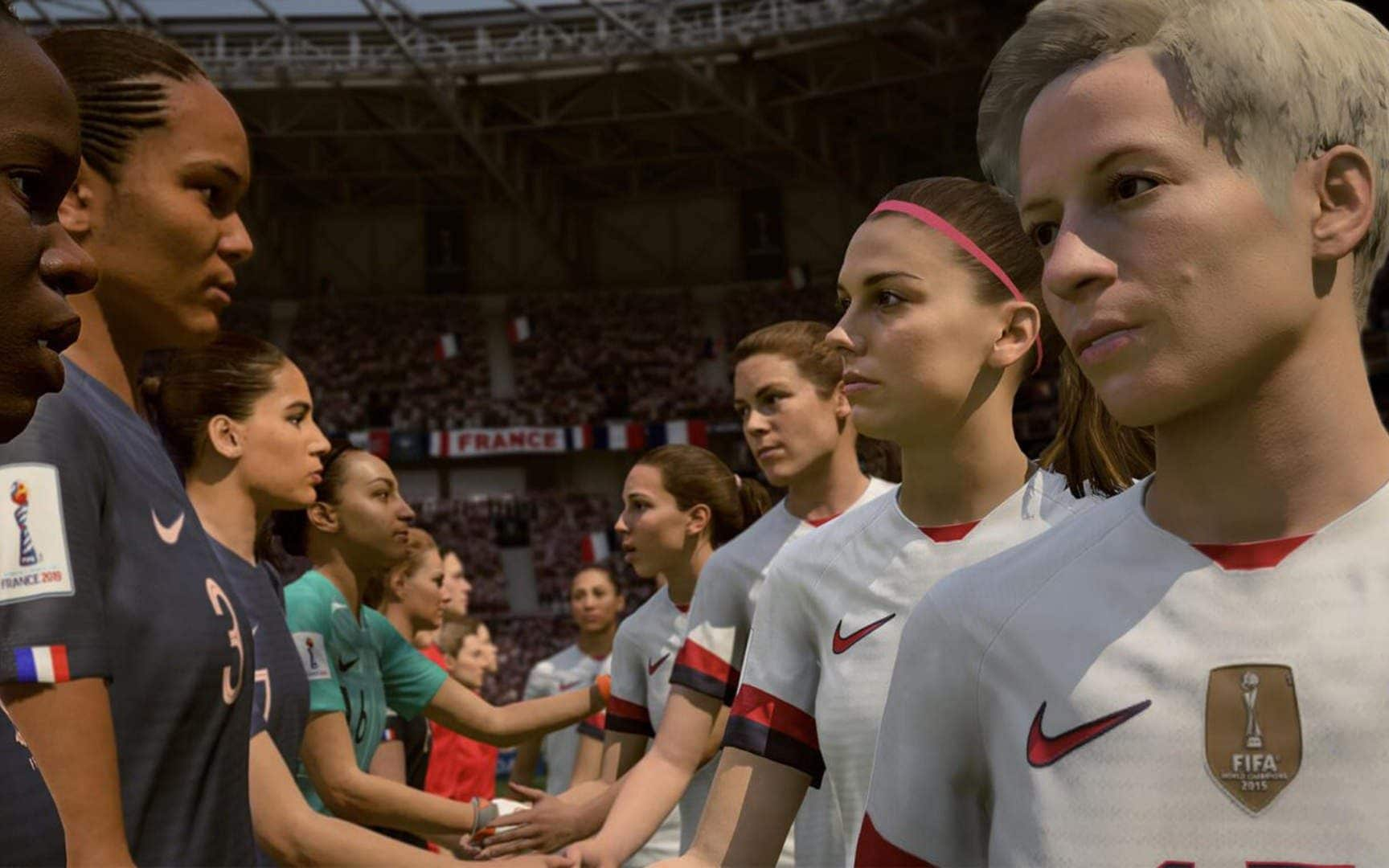 In short – Yes, FIFA 22 does feature women's teams.
Women's teams have featured in EA's popular franchise since FIFA 16 – but have only ever featured the international sides.
Initially beginning with 12 original international sides: Australia, Brazil, Canada, China, England, France, Germany, Italy, Mexico, Spain, Sweden, and the United States – FIFA has since expanded since and has added Belgium, Netherlands, New Zealand, Norway, Portugal and Scotland.
---
How to play as a women's team in FIFA 22
To play as a women's team in FIFA 22 is very simple.
Head to 'Kick-off' in the main menu and when choosing your country – select 'Women'.
It's worth noting that female players are not available in EA's popular game mode – FIFA Ultimate Team.
---
The importance of women in FIFA 22
The addition of female teams to the game isn't just a quirky gimmick, it's actually a big step for women football going forward.
The idea that young girls around the globe are now able to aspire to potentially grow up and feature in a video game is massive for the sport.
Not only this – it may see a rise in female players playing the FIFA franchise, which is also a clever move on EA's behalf.
The tweet below really encapsulates why the introduction of women to the game in FIFA 16 was really a terrific idea all around.
Hopefully, we'll see more women's teams added to the game in later titles.
---
You can keep up to date with all of the latest Gaming News right here at GiveMeSport.
News Now - Sport News