FIFA 22: Divock Origi Showdown card upgraded with insane stats
Divock Origi's showdown card has just been upgraded in FIFA 22 Ultimate Team and his stats are now absolutely insane.
Sunday's Carabao Cup final between Chelsea and Liverpool was one the best the competition has ever seen. It had everything – drama, disallowed goals, contentious decisions and a penalty shootout which lasted all the way up until the goalkeepers.
In and amongst the drama, FIFA players were keeping a keen eye out on who was to come out victorious thanks to a Showdown Squad Builder Challenge (SBC) that was released last Wednesday in FIFA 22 Ultimate Team.
Fans who completed Origi will have been absolutely delighted with the outcome.
Read More: FIFA 22 FUT Birthday: Leaks, Predictions, Token System and Everything We Know So Far
---
The SBC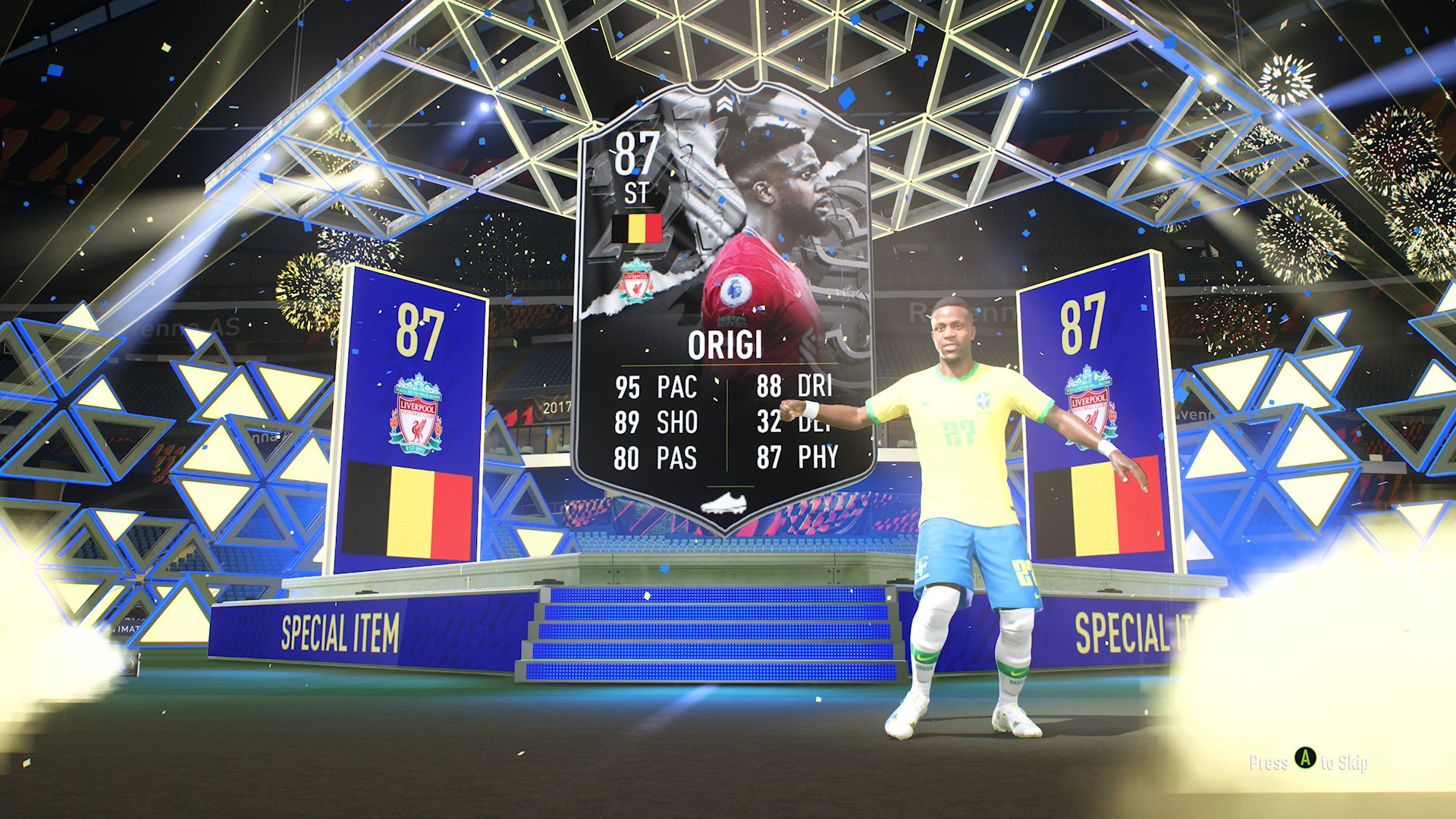 The Squad Building Challenge (SBC) depicted Chelsea's Mason Mount against Liverpool's Divock Origi, with both cards requiring an 83 and an 85 rated squad to complete.
The Origi in particular looked absolutely outstanding, even without the initial upgrade, so with that value – if you had a Premier League team it should have been a no brainer to complete him.
Thanks to Liverpool's dramatic penalty shootout win, Origi has now been upgraded and is really now looking like one of the best strikers in the Premier League.
---
The Upgrade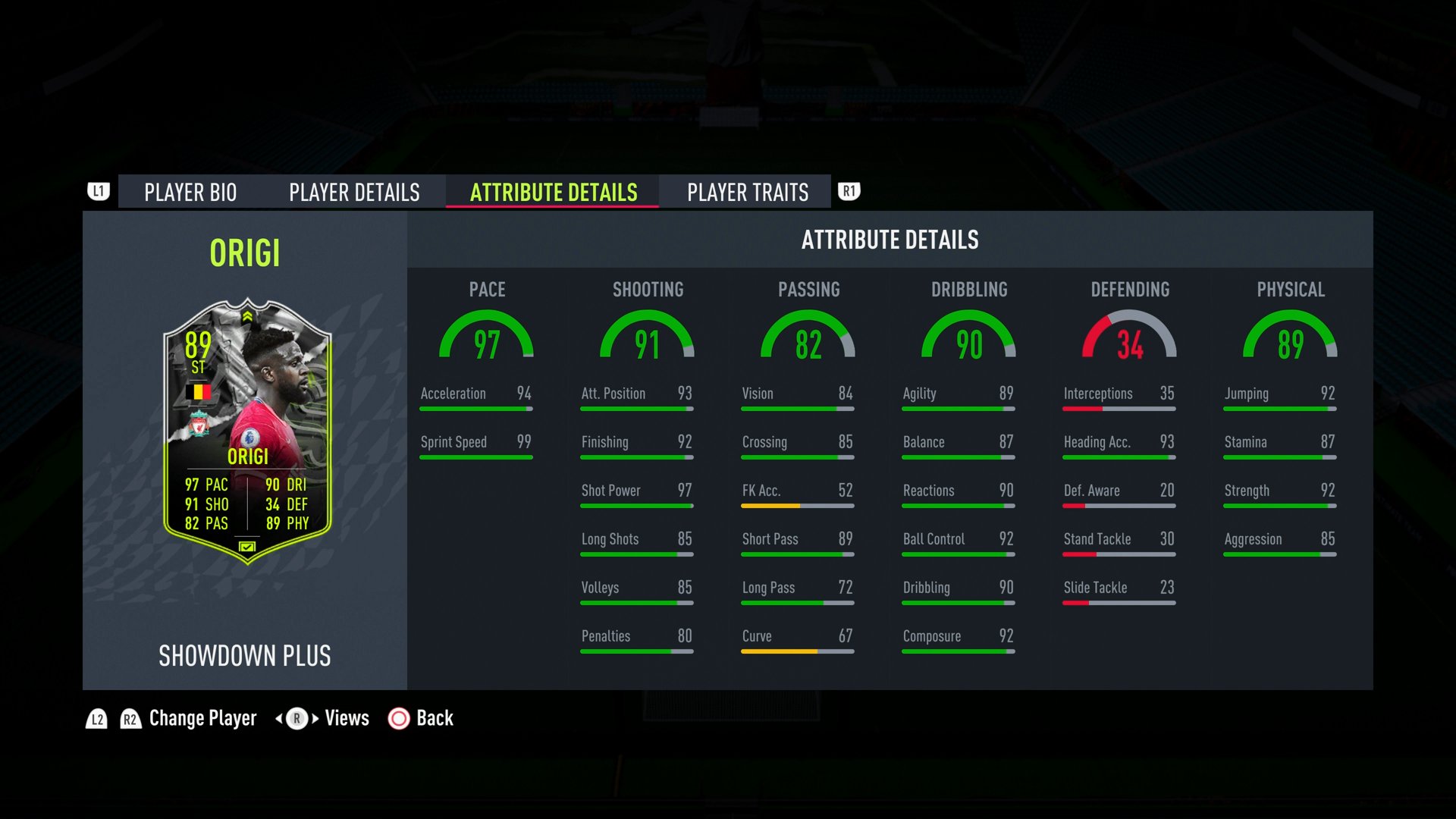 So here's Origi's new card. Wow.
Stats:
Pace – 97
Shooting – 91
Passing – 82
Dribbling – 90
Defending – 34
Physical – 89
Some of the most notable in-game stats include his blistering 99 sprint speed and 96 acceleration, his insane shot power and surprisingly the Belgian's agility of 88 for quite a stocky, tall striker.
This Origi card really now is the perfect striker. He has great links thanks to being in the Premier League for Liverpool – not to mention Belgian and possesses four-star skills and a four-star weak foot.
Anybody who didn't complete the SBC will be absolutely gutted, because at 130K – Divock Origi Showdown SBC was an absolute steal.
Did you complete the Belgian strikers SBC?
---
You can keep up to date with all of the latest Gaming News right here at GiveMeSport.
News Now - Sport News