FIFA 22 TOTS Flashback Joe Gomez SBC: How to Complete, Cost & More
An insane SBC has hit our screens in FIFA 22 Ultimate Team, with a Flashback Joe Gomez card available now in-game.
Gomez has been given this flashback card to celebrate his performances in the 2019-2020 season, where he earned himself a phenomenal Community TOTS card. He was solid as a rock during that season for Liverpool alongside Virgil van Dijk and this was reflected in his card in FIFA 20 – which was simply monstrous.
Gomez has always been regarded as an overpowered player in FIFA, so this flashback card should be simply brilliant. However – don't expect him to come cheap.
So, with this – let's take a look at how to complete Flashback Joe Gomez in FIFA 22 Ultimate Team.
Read More: FIFA 22 Team of the Season: Full Community/Eredivisie Squads, PL TOTS Leaks and More
---
How to Complete Flashback Joe Gomez SBC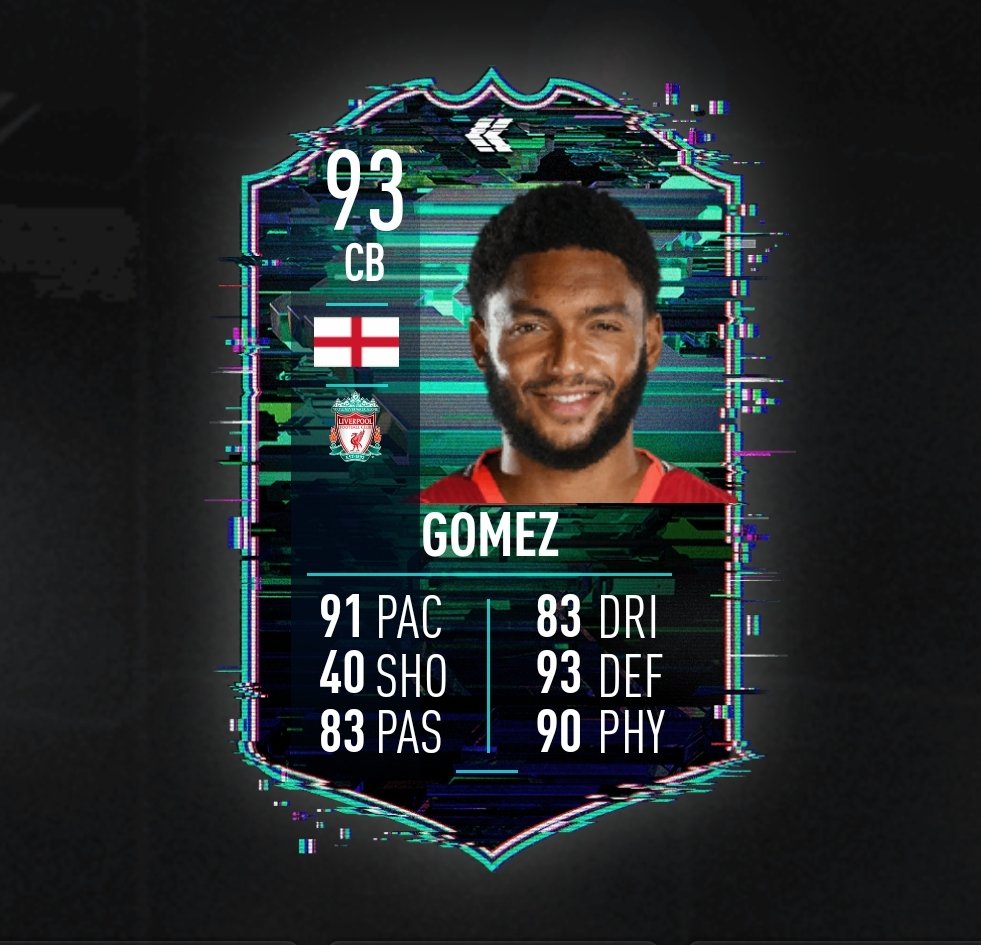 EA has tasked players to complete just four squads in total in order to obtain Flashback Joe Gomez. You can find them all below:
Liverpool
Number of Players from Liverpool: Min 1
IF Players: Min 1
Squad Rating: Min 85
Team Chemistry: Min 70
Reward: Small Rare Mixed Players Pack
England
Number of Players from England: Min 1
Squad Rating: Min 86
Team Chemistry: Min 65
Reward: Small Prime Gold Players Pack
Premier League
Number of Players from Premier League: Min 1
IF Players: Min 1
Squad Rating: Min 87
Team Chemistry: Min 50
Reward: Prime Electrum Players Pack
Top Form
IF Players: Min 1
Squad Rating: Min 88
Team Chemistry: Min 40
Reward: Premium Gold Players Pack
Overall – four squads for an unreal 93 rated Premier League centre back is insane. He will be a frequent force to be reckoned with in Weekend League. But what's his overall price? Scroll below to see.
---
Flashback Joe Gomez Cost
Here are the prices for Joe Gomez on the various different platforms.
PlayStation – 518K
XBOX – 533K
Origin – 564K
All prices are correct as of FUTBIN.
Now, this may seem steep with the calibre of cheap centre-backs that are accessible on the market, but with TOTS in full swing and high rated cards sitting in clubs as fodder – you could certainly obtain this card for quite cheap.
This is an end game card and links with so many fantastic players – so in our opinion, this SBC is a must-do.
So FIFA fans! Will you be completing the Flashback Joe Gomez SBC?
---
You can keep up to date with all of the latest Gaming News right here at GiveMeSport.
News Now - Sport News