FIFA 22 TOTS: Leaks reveal two 97+ Real Madrid players
FIFA 22 TOTS is well underway now and this Friday appears to be the turn of La Liga, where we will receive an entirely new TOTS squad based on the Spanish campaign.
La Liga has been an exciting league to watch this season. Despite their decline over recent years, the Spanish league still boasts some of the greatest footballing talents on the planet. Even with the departure of Cristiano Ronaldo and Lionel Messi in recent times, the league still has absolute ballers such as Toni Kroos, Luis Suarez and Vinicius Junior to name a few.
So this means that we'll be getting some insane cards in the La Liga TOTS, with two Real Madrid players rated 97+ already being leaked on social media.
So let's take a look at who the two leaked Real Madrid TOTS cards are below.
Read More: FIFA 22 Team of the Season: Premier League/EFL TOTS Squads, TOTS Swaps, Leaks and More
Karim Benzema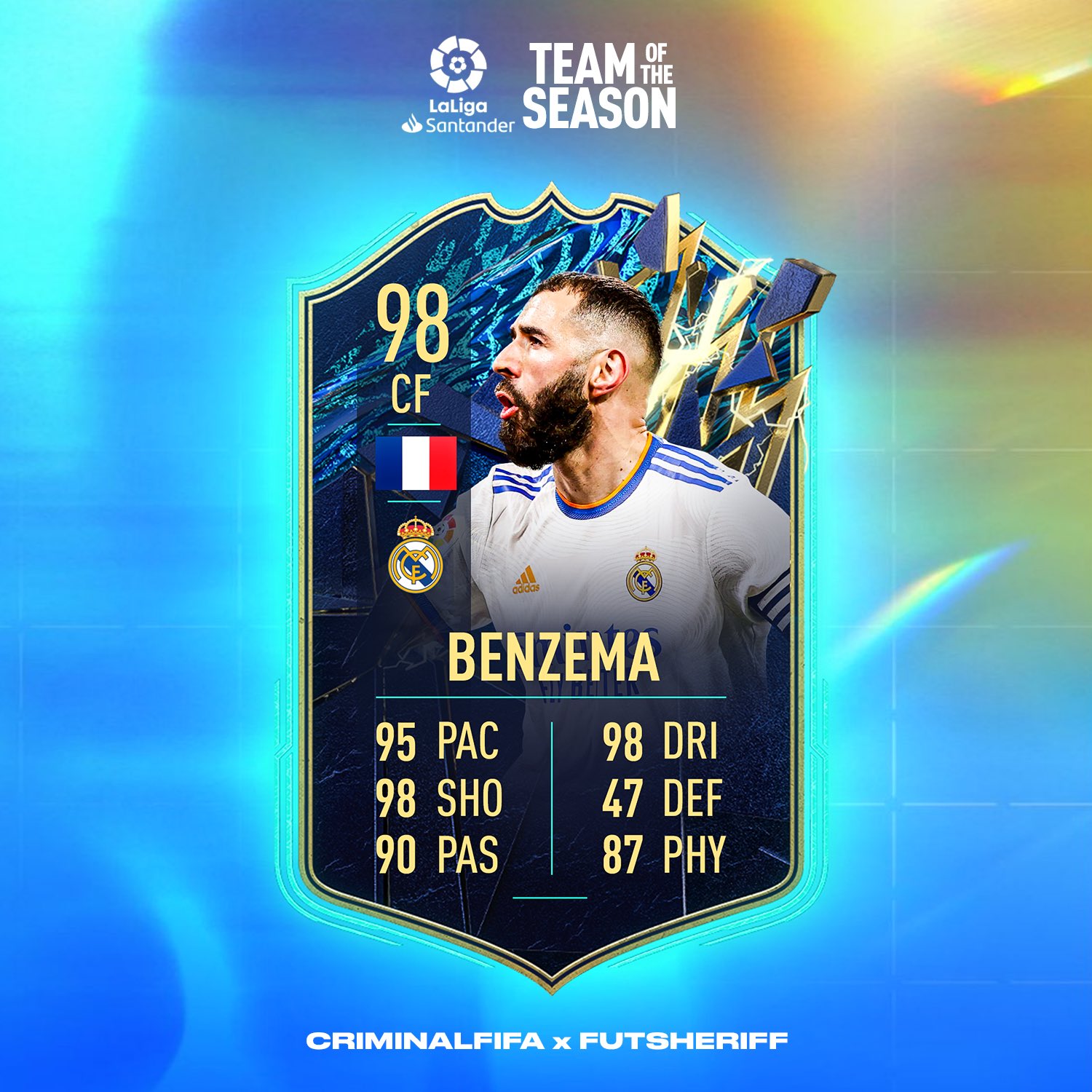 As leaked by reliable FIFA source FUTSheriff, the first of the two Real Madrid players is none other than Karim Benzema.
His stats are expected, so let's take a look at them below.
Pace – 95
Shooting – 98
Passing – 90
Dribbling – 98
Defending – 47
Physical – 87
Ludicrous stats for a ludicrous player. Karim Benzema has been astounding this season in a Real Madrid shirt. 44 goal in 44 games has led Real Madrid to La Liga glory and the Champions League final, which if he wins will make him a shoo-in for the next Ballon d'Or.
He's ageing like a fine wine and shows no sign of slowing down. Karim Benzema fully deserves his spot in the FIFA 22 TOTS.
---
Luka Modric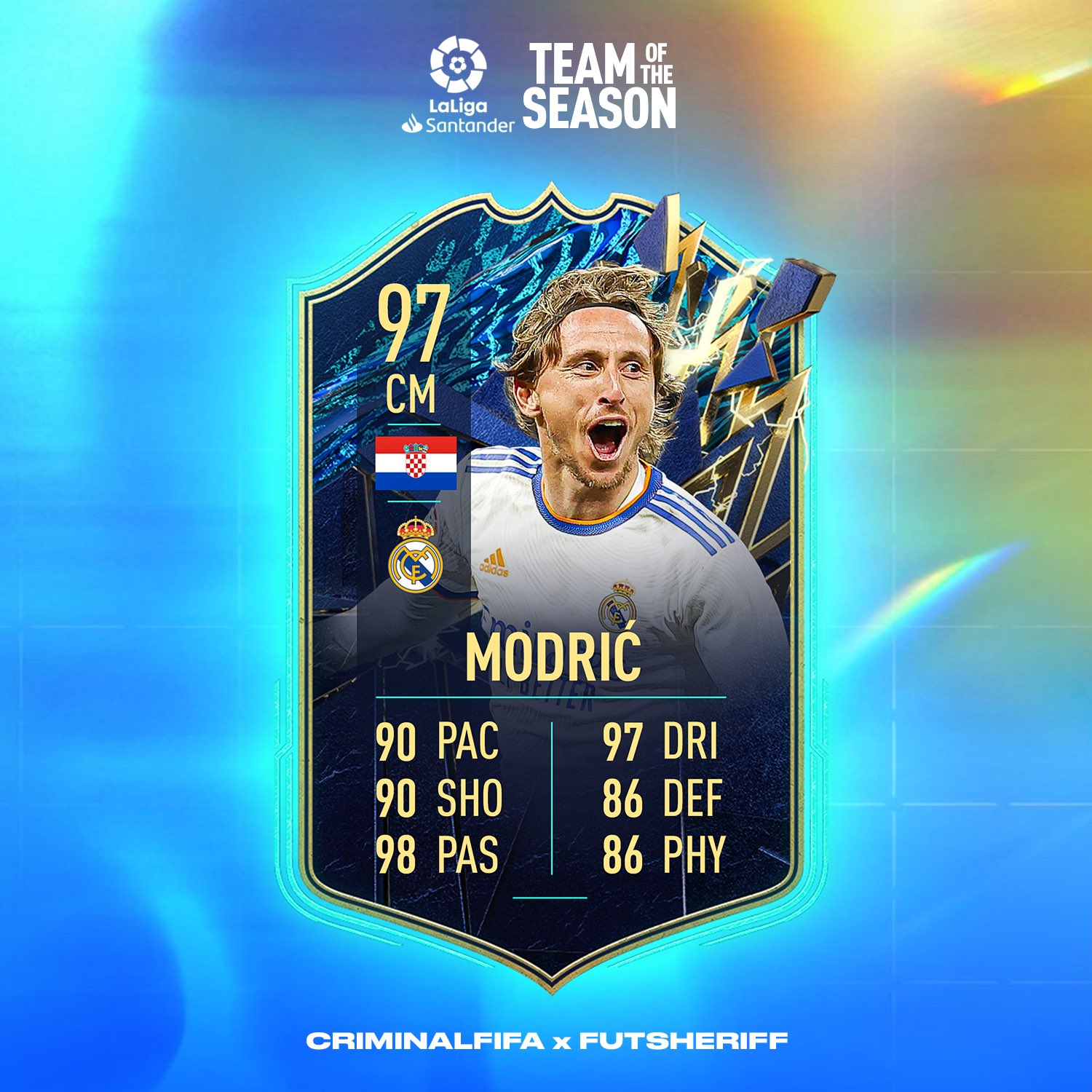 Once again leaked by reliable FUTSheriff, the second of the two players is the Croatian magician – Luka Modric.
Once again his stats are expected, so let's take a look at them.
Pace – 90
Shooting – 90
Passing – 98
Dribbling – 97
Defending – 86
Physical – 86
The stats of a magician. Luka Modric epitomises everything that the modern-day midfielder should be. His flair, creativity and awareness are all up there with the best in the world and, just like Benzema, he also deserves his spot in the La Liga TOTS.
Modric has also been an integral part of Real Madrid's success this season. Modric has 12 assists and three goals in 42 games for Los Blancos but his season will be remembered for that inch-perfect pass to Rodrygo in the Champions League semi-final. Sensational stuff.
---
You can keep up to date with all of the latest Gaming News right here at GiveMeSport.
News Now - Sport News